| | | |
| --- | --- | --- |
| Review Article | | | |
Research progress on Mesenchymal Stem Cells (MSCs), Adipose-Derived Mesenchymal Stem Cells (AD-MSCs), Drugs, and Vaccines in Inhibiting COVID-19 Disease
Pietro Gentile1,2,*, Aris Sterodimas3, Jacopo Pizzicannella4, Claudio Calabrese5, Simone Garcovich6
1Department of Surgical Science, University of Rome "Tor Vergata", Rome, 00133, Italy.
2Academy of International Regenerative Medicine & Surgery Societies, Geneva, Switzerland.
3Department of Plastic and Reconstructive Surgery, Metropolitan General Hospital, Athens, Greece.
4ASL02 Lanciano-Vasto Chieti, Ss. Annunziata Hospital, Chieti, 66100, Italy.
5San Rossore Breast Unit, Pisa 56122, Italy.
6Institute of Dermatology, F. Policlinico Gemelli IRCSS, Università Cattolica del Sacro Cuore, Rome, Italy.
Abstract

Mesenchymal Stem Cells (MSCs), and Adipose-Derived Mesenchymal Stem Cells (AD-MSCs) have been used for many years in regenerative medicine for clinical and surgical applications. Additionally, recent studies reported improved respiratory activity after intravenous administration of MSCs into patients affected by coronavirus disease 2019 (COVID-19) caused by the Coronavirus 2 (SARS-CoV-2) suggesting their role as anti-viral therapy. Severe COVID-19 patients usually progress to acute respiratory distress syndrome, sepsis, metabolic acidosis that is difficult to correct, coagulation dysfunction, multiple organ failure, and even death in a short period after onset. Currently, there is still a lack of clinically effective drugs for such patients. The high secretory activity, the immune-modulatory effect, and the homing ability make MSCs and in particular AD-MSCs both a potential tool for the anti-viral drug-delivery in the virus microenvironment and potential cellular therapy. AD-MSCs as the most important exponent of MSCs are expected to reduce the risk of complications and death of patients due to their strong anti-inflammatory and immune-modulatory capabilities, which can improve microenvironment, promote neovascularization and enhance tissue repair capabilities. In this literature review, the role of regenerative strategies through MSCs, AD-MSCs, and adipocyte-secreted exosomal microRNAs (A-SE-miRs) as a potential antiviral therapy was reported, comparing the results found with current research progress on drugs and vaccines in COVID-19 disease.

Keywords Adipose Stem Cells Mesenchymal Stem Cells Stem Cell Therapy COVID-19 SARS-CoV-2 Coronavirus therapy
Corresponding Authors: Gentile Pietro
About author:

These authors contributed equally to this work.

Just Accepted Date: 24 July 2020 Issue Date: 21 September 2020
Cite this article:
Gentile Pietro,Sterodimas Aris,Pizzicannella Jacopo, et al. Research progress on Mesenchymal Stem Cells (MSCs), Adipose-Derived Mesenchymal Stem Cells (AD-MSCs), Drugs, and Vaccines in Inhibiting COVID-19 Disease[J]. Aging and disease, 2020, 11(5): 1191-1201.
URL:
http://www.aginganddisease.org/EN/10.14336/AD.2020.0711
OR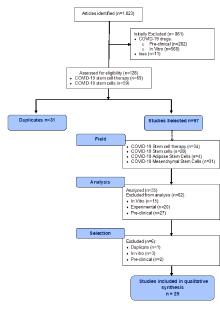 Figure 1. CONSORT (Consolidated Standards of Reporting Trials) flow diagram.

Table 1 Research progress of COVID-19 therapy based on drugs, vaccines and Mesenchymal Stem Cells.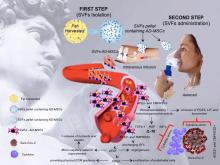 Figure 2. Graphical illustration of the anti-viral activity of SVFs and AD-MSCs via intravenous infusion and aerosol administration.
| | |
| --- | --- |
| [1] | Dominici M, Le Blanc K, Mueller I, et al (2006). Minimal criteria for defining multipotent mesenchymal stromal cells. The international society for cellular therapy position statement. Cytotherapy, 8:315-317. |
| [2] | Gentile P, Sterodimas A (2020). Adipose-derived stromal stem cells (ASCs) as a new regenerative immediate therapy combating coronavirus (COVID-19)-induced pneumonia. Expert Opin Biol Ther, 1-6 |
| [3] | Leng Z, Zhu R, Hou W, et al (2020). Transplantation of ACE2-mesenchymal stem cells improves the outcome of patients with COVID-19 pneumonia. Aging Dis, 11:216-228. |
| [4] | Toyserkani NM, Jorgensen MG, Tabatabaeifar S, et al (2017). Concise review: A safety assessment of adipose-derived cell therapy in clinical trials: A systematic review of reported adverse events. Stem Cells Trans Med, 6:1786-1794. |
| [5] | Wu Z, McGoogan JM (2020). Characteristics of and important lessons from the coronavirus disease 2019 (COVID-19) outbreak in China: Summary of a report of 72 314 cases from the Chinese Center for Disease Control and Prevention. JAMA, Feb 24. |
| [6] | Huang C, Wang Y, Li X, et al (2020). Clinical features of patients infected with 2019 novel coronavirus in Wuhan, China. The Lancet, 395:497-506 |
| [7] | Arentz M, Yim E, Klaff L, et al (2020). Characteristics and outcomes of 21 critically ill patients with COVID-19 in Washington State. JAMA, Mar 19. |
| [8] | Behnke J, Kremer S, Shahzad T, et al (2020). MSC-based therapies-new perspectives for the injured lung. J Clin Med, 3;9(3). pii: E682. |
| [9] | Manchikanti L, Centeno CJ, Atluri S, et al (2020). Bone marrow concentrate (BMC) therapy in musculoskeletal disorders: Evidence-based policy position statement of American Society of Interventional Pain Physicians (ASIPP). Pain Physician, 23:E85-E131. |
| [10] | Knoepfler P (2020). 'We Cannot Stick to the Rules': claims of stem cells saving COVID-19 patients. The Niche, March 3. |
| [11] | Lu R, Zhao X, Li J, et al (2020). Genomic characterisation and epidemiology of 2019 novel coronavirus: implications for virus origins and receptor binding. Lancet, 395:565-574. |
| [12] | Kuba K, Imai Y, Rao SA, et al (2005). A crucial role of angiotensin converting enzyme 2 (ACE2) in SARS coronavirus-induced lung injury. Nature Medicine, 11:875-879. |
| [13] | Hamming I, Timens W, Bulthuis MLC, et al (2004). Tissue distribution of ACE2 protein, the functional receptor for SARS coronavirus. A first step in understanding SARS pathogenesis. Journal of Pathology, 203:631-637. |
| [14] | Multicenter collaboration group of Department of Science and Technology of Guangdong Province and Health Commission of Guangdong Province for chloroquine in the treatment of novel coronavirus pneumonia (2020). Expert consensus on chloroquine phosphate for the treatment of novel coronavirus pneumonia. Zhonghua Jie He He Hu Xi Za Zhi, 43:185-188. |
| [15] | Gao J, Tian Z, Yang X (2020). Breakthrough: Chloroquine phosphate has shown apparent efficacy in treatment of COVID-19 associated pneumonia in clinical studies. Biosci Trends, 14:72-73. |
| [16] | Sheahan TP, Sims AC, Leist SR, et al (2020). Comparative therapeutic efficacy of remdesivir and combination lopinavir, ritonavir, and interferon beta against MERS-CoV. Nat Commun, 11:222. |
| [17] | Ning WJ, Liu X, Luo WX (2020). Progress in research and development of therapeutic drugs and vaccines in novel coronavirus [J/OL]. Journal of Xiamen University (Natural Science Edition): 1-7 [2020-04-14]. |
| [18] | Mantovani A, Sica A, Sozzani S, et al (2004). The chemokine system in diverse forms of macrophage activation and polarization. Trends Immunol, 25:677-686. |
| [19] | Xu Z, Shi L, Wang Y, et al (2020). Pathological findings of COVID-19 associated with acute respiratory distress syndrome. Lancet Respir Med, 8:420-422. |
| [20] | Alcayaga-Miranda F, Cuenca J, Khoury M (2017). Antimicrobial activity of mesenchymal stem cells: Current status and new perspectives of antimicrobialpeptide-based therapies. Front Immunol, 8:339. |
| [21] | Krasnodembskaya A, Song Y, Fang X, et al (2010). Antibacterial effect of human mesenchymal stem cells is mediated in part from secretion of the antimicrobial peptide LL-37. Stem Cells, 28:2229-2238. |
| [22] | Sutton MT, Fletcher D, Ghosh SK, et al (2016). Antimicrobial properties of mesenchymal stem cells: therapeutic potential for cystic fibrosis infection and treatment. Stem Cells Int, 2016:12 |
| [23] | Locke M, Windsor J, Dunbar PR (2009). Human adipose-derived stem cells: Isolation, characterization and applications in surgery. ANZ J Surg, 79:235-244. |
| [24] | Baglio SR, Rooijers K, Koppers-Lalic D, et al (2015). Human bone marrow- and adipose-mesenchymal stem cells secrete exosomes enriched in distinctive miRNA and tRNA species. Stem Cell Res Ther, 6:127. |
| [25] | Manning CN, Martel C, Sakiyama-Elbert SE, et al (2015). Adipose-derived mesenchymal stromal cells modulate tendon fibroblast responses to macrophage-induced inflammation in vitro. Stem Cell Res Ther, 6:74. |
| [26] | Lozito TP, Jackson WM, Nesti LJ, et al (2014). Human mesenchymal stem cells generate a distinct pericellular zone of MMP activities via binding of MMPs and secretion of high levels of TIMPs. Matrix Biol, 34:132-143. |
| [27] | Gentile P, Sterodimas A (2020). Adipose Stem Cells (ASCs) and Stromal Vascular Fraction (SVF) as a Potential Therapy in Combating (COVID-19)-Disease. Aging Dis, 11:465-469. |
| [28] | Bauer G, Elsallab M, Abou-El-Enein M (2018). Concise Review: A comprehensive analysis of reported adverse events in patients receiving unproven stem cell-based interventions. Stem Cells Transl Med, 7:676-685. |
| [29] | Rogers CJ, Harman RJ, Bunnell BA, et al. (2020). Rationale for the clinical use of adipose-derived mesenchymal stem cells for COVID-19 patients. Version 2. J Transl Med, 18:203 |